RUST Trading Sites 2023 - TOP 3
Looking for a RUST Trading site to buy, sell or exchange skins? Pick a trusted one from the list below and make your first RUST trade.
RUST Trade
RUST trade is an activity of exchanging virtual items (also known as Skins) from the multiplayer game called RUST. Trading has been a part of multiplayer games since their beginning. Basically every game that offers digital items (also known as skins) to players allows one or another form of exachanging them between players or between players and NPC. It keeps gamers entertained for a longer time and allows game producer to increase its revenue.
In RUST, gamers can make their items (weapons, outfit, etc.) look different than the default by using Skins, which change the visual features of the items they cover. Aside from looking nice, they don't influence the items in any way, like making them better or stronger. They are just a way to make your avatar look cool and show your status to other players.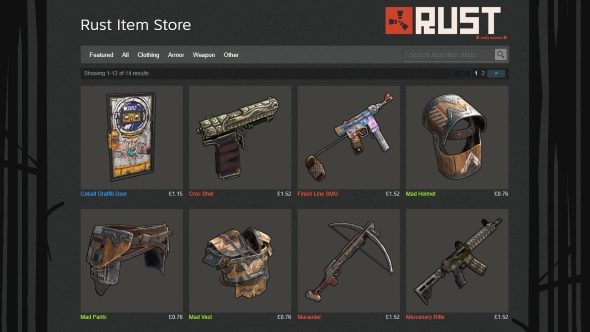 RUST developers have provided players with a plethora of skins since the beginning and ways to obtain them through the gameplay. They have also created a free market based on Steam, where players could buy or sell their items as well as trade them with other gamers. As a result a new skin economy has emerged and various products around it, including rust trading sites.
RUST trading sites allow players to get involved in RUST trade in couple ways:
By trading items with other players without real money involved - items for items
By trading items with the site through rust trading bot
By selling or buying skins for real money
RUST Trading Guide
Before you can start trading RUST skins, you need to get them first. There are many ways in which you could obtain new items, including:
Getting some for free inside the Game.
Buying directly from FacePunch Studios.
Buying on one of the Marketplaces
Receiving as a gift from your friend
In order to get them in your inventory, you will have provide the sending party you steam trade url.
To find your Steam Trade URL you should follow these steps:
Log into Steam Client and open your Inventory.
Click the "Trade Offers" button on the right.
Click on "Who can send me Trade Offers".
Your Trade URL can now be copied and pasted where you need it.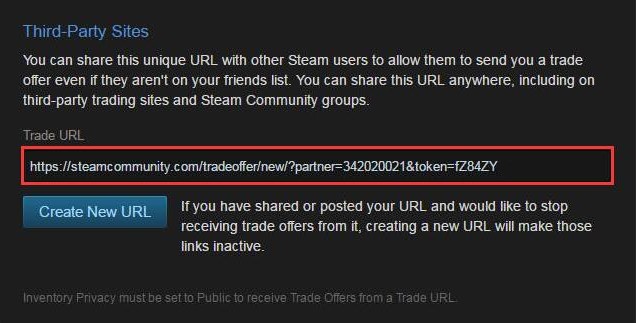 Once you have received and accepted a trade offer, you should be able to view your RUST skins in your inventory. Got it? Good.
Now you can visit one of the best rust trading sites available on our list and become a real trader. RUST trade sites let players buy and sell skins directly to one another. A seller can set any price they want and buyers can purchase these or submit limit orders to buy a skin at or below a given price when/if one become available. This is not so different from the stock market where traders buy and sell shares in companies.
RUST trading prices vary. Some skins are worth only couple of cents where others can reach hundereds of dollars in price. On top of that you get the price volatility which is often very high and reach easily 100% in matter od days.

Another thing you should keep in mind as a trader is a commission charged by rust trading websites, which can range between 5-15%. In some cases marketplaces allow you to lower the commission by adding their website URL to your steam name. It helps them to promote their rust skin trading site and gives you a discount on your trades, which is a win-win deal.
Now you know what to keep in mind before launching your trading career. Websites available on our list give your all necessary tools to trade RUST skins both for fun and profesionnaly if you want to earn some money out of it.
Make sure to visit our rust gambling sites list if you feel like playing some cool casino games with your items. Good luck!
How to find the best RUST trading site?
When looking for a legitimate website to trade your RUST skins, there are couple of factors you need to take into consideration. We've listed below the most important of them that will help you find the best RUST trading site for your needs.
Reputation

Reputation is based on many factors. How long a site has been operating, how many users they have, how many trades they have completed, social media activity and reviews all come into play. You should always do your research before using any of the RUST trade sites. You can also take a shortcut and use one of the websites from our list, that have been already tested by our experienced staff.

Commission

Every website specializing in RUST trading needs to generate profit. All them do it the same way, by placing a commission on top of each trade made on the website. In most cases the commision will be around 5-15% of the value of the skins being exchanged. Sometimes you can reduce the commission by adding site's URL to your stam nickname.

Traffic

It is of great importance to choose websites that are popular and have enough traffic to allow for fast trades and seamless experience. There is nothing worse than waiting days for making your trade happen.

Deposit methods

Sometimes you will want not only exchange skin for skin, but also upgrade your inventory by acquiring more valuable items. In order to do that you can exchange few skins for one but better or add more balance to your account on a RUST trading site with traditional payment methods like PayPal, Credit Cards or even Bitcoin. This will allow you to purchase more than you could using only the skins you had in your inventory.